Quality Labels
Quality is extremely important for Scale Dogs. This is why we value an objective external check and are affiliated with several international and national organizations:
International Guide Dog Federation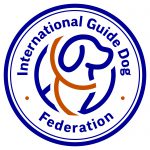 Scale Dogs is an accredited member of the International Guide Dog Federation. This Federation has set standards that quality schools for guide dogs must meet. Every five years they check whether the accredited members meet the set standards. In addition, the affiliated organizations share their knowledge with each other.
Assistance Dogs International Europe (ADEu)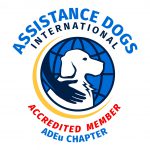 Scale Dogs is also affiliated with Assistance Dogs International Europe. This is a second international organization that checks its members' compliance with the quality standards formulated by them.
Belgian Assistance Dogs Federation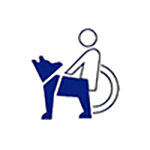 The BADF (Belgian Assistance Dog Federation) is an umbrella organization for Belgian assistance dog schools that are members of an international umbrella organization such as ADEu (Assistance Dogs International Europe) and / or IGDF (International Guide Dog Federation).
Cel Machtiging Assistentiehondenscholen
Scale Dogs is recognized by the 'Cel Machtiging Assistentiehondenscholen'. The purpose of this cell is to authorize assistance dog schools that work in accordance with the agreed method specified in Article 4 of the Flemish Decree of 20/03/2009 to give their trained dogs the title and certificate of attested assistance dog. This certificate allows the person with an assistance dog to gain unlimited access to public places, except for the exceptions listed in the implementing decrees accompanying this decree.
Donorinfo (Independent Information Center about charities in Belgium)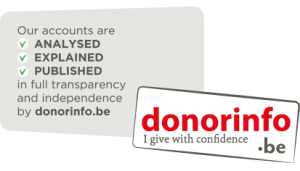 Donorinfo publishes information for anyone looking for clear, objective, and detailed data about the financing and operation of philanthropic organizations in Belgium. Our database contains data on more than 200 organizations, which were checked by an externally recognized body, processed by experts, and published according to a uniform model. Donorinfo operates completely independently and is free of charge. A unique guarantee of trust and transparency.
King Baudouin Foundation – Charities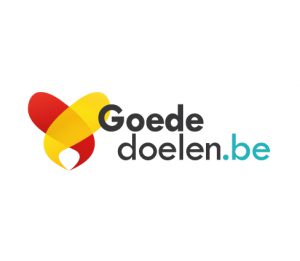 The Charity Database contains reliable data on 6,000 Belgian associations and foundations. The database is updated daily, based on information from official sources and the charities themselves.
In addition, Scale Dogs is recognized by the VAPH (Vlaams Agentschap voor Personen met een Handicap), the PHARE (Personne Handicapée Autonomie Recherchée), and the AVIQ (l'agence pour une vie de Qualité).