Testimonials
Linda's Testimonial: host for Scale Dogs since 20 years!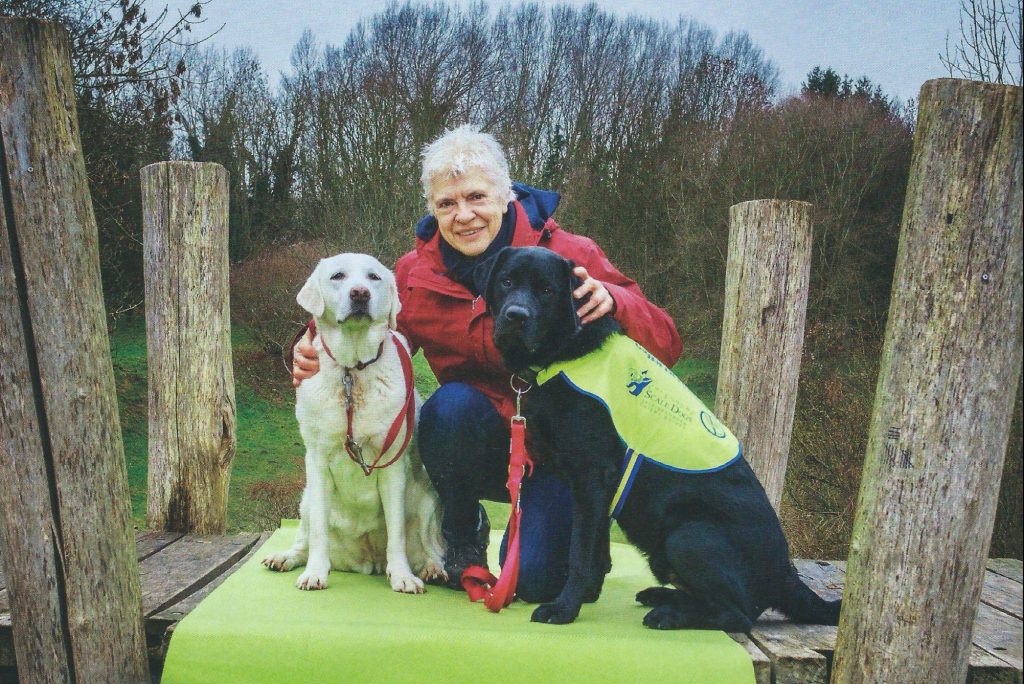 20 years ago I made one of the best decisions of my life: becoming a host family for guide dogs in training. I read an article about this, got informed at Scale Dogs, did an interview with Rainer … and shortly afterwards Eric and I were good to go to get Fidji, a small chocolate labrador. That was the start of a beautiful adventure
Of course it is intensive, you spend a lot of time with the dog, socialize a lot, teach things, but it also gives a lot of satisfaction. Especially if your dog can then go on to become a guide dog.
After a while I was lucky to have had a lot of contact with Luc, the blind owner of Fidji. Luc not only further developed my interest in guide dogs, because I saw what Fidji meant to him, but I also got a glimpse into the world of blind and partially sighted people.
The great thing about being a host is that – in addition to all those lovely dogs – you also get to know a lot of fascinating people: other host families, instructors, but also owners of assistance dogs.
When Luc unfortunately passed away at a young age, Fidji came back to us and we started doing demos with him in schools together with Marianne.
Djambo was our second dog for Scale Dogs, unfortunately he did not become a guide dog. After Djambo we started to provide shelter for short periods: when the host families are on vacation, when someone is ill, when the dog is in need of a different environment … we shelter them for a short period
Dozens of dogs came to stay in those years, thousands of photos 😊.
A while after Fidji passed away, we adopted Gwen. She was Raf's guide dog for 5 years. We were also able to do several demos with Gwen. Many beautiful moments in those many years with Fidji, with Djambo, with Gwen and the many dogs in shelter, but of course also sad moments when the dogs pass away.
Two years ago we adopted Ringo, who we are now training together with Scale Dogs to be a demo dog. Hopefully we can go to schools and the like with him soon.