The Guide Dog Team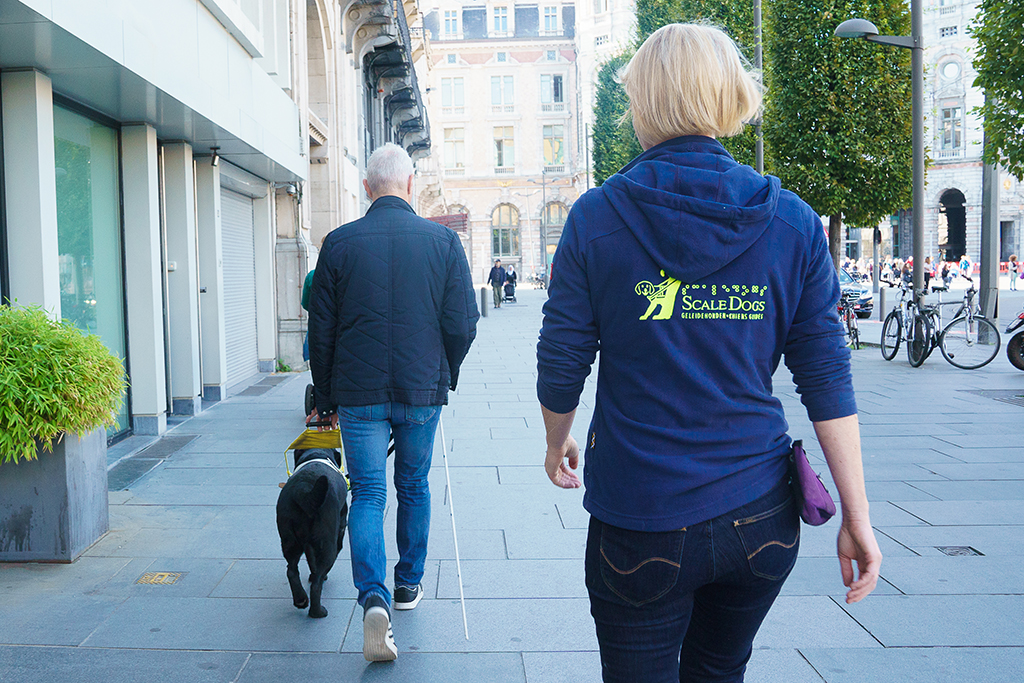 Meeting the Dog
The training of our guide dogs takes an average of 8 months. When one of our dogs is in the final stage of the training, then the instructors will look into which candidate on our waiting list matches with the dog and an appointment will be made with the candidate to meet with the dog.
In order to make the match as optimal as possible, the following issues are considered:
The walking pace of the dog: this has to fit with the candidate's pace
The job offer of the candidate
The living (and working) environment of the candidate
The environment / circumstances in which the dog will work
The personality of both the dog and the candidate
The possibility to give the dog the necessary relaxation (are there options to let the dog run free, how often can the candidate let his dog run free, …)
If the dog proves to be the right match for the candidate, then any specific requirements or wishes of the candidate will be considered. If necessary, the dog will be trained for this before the start of the internship (eg walking along roads without a sidewalk)
Instruction Period
The placement of the dog lasts an average of 4 weeks for a first dog, 2 weeks for any following guide dog and takes place entirely in the candidate's own environment.

The instruction consists of a practical and theoretical part. Step by step, during intensive training sessions under the supervision of an instructor, the candidate will learn how to handle the dog responsibly and how to travel together safely.
Follow-up of the Team
After the internship, our instructors continue to monitor the team regularly until the moment that the owner and his guide dog are a perfect match. After that, a minimum of one annual inspection visit takes place. The instructors will remain available for questions or to help solve a problem
Retirement Guide Dog
For a retired service dog, a good old age means enjoying the peace and not having to work anymore. In the last years of his life, he gets a normal pet dog life that consists of nice walks, eating, sleeping, playing and hugs.
In a number of cases, the retired dog can stay with his owner, in addition to the new guide dog. Sometimes the dog will return to its former puppy walker or will go to acquaintances of the guide dog user. If none of these are an option, Scale Dogs will ensure the dog finds a good home.